Obtain seedlings for the tree planting on your forestry garden. Tips on where to get the Seedlings.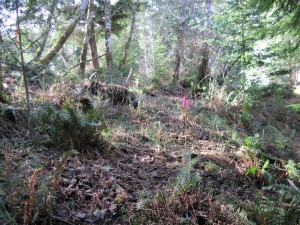 Obtain seedlings for the tree planting in your forestry garden that are suited for the area.
I will now offer some tips on where to get the seedlings that you need.
It is very important for the growth of the tree that the species you choose to plant is suited for the area you are going to be planting.
This is where you need to do some forest planning.
There are a number of factors that you must consider before heading out to get the seedlings.
Now that you have already made your seedling selection by going to the page that gives you this information it is time to obtain them.
There are different outlets for the seedlings that you need:
Commercial forest nursery
The local plant nursery down the street is one option.
You will normally find that the prices they charge are way more than you want to pay for the quantity of seedlings that you require.
If you are going to be planting an area of any size at all you will need in the hundreds and even up to a thousand or more.
A government agency that deals in land restoration is a good outlet.
I have used the BLM more than once with good results.
Their prices are normally lower than a private nursery and the quality of the seedlings are the same.
They usually obtain their stock from a private nursery.
The availability is an up and down thing though.
You are buying what is known as surplus stock.
This is stock that they didn't have a need for.
They over ordered and need to dispose of them.
Another outlet that I have used is the larger timber companies.
They calculate how many seedlings they are going to need in a planting year and if their calculations are off they have surplus stock that they need to dispose of.
The only way to get this information is to contact them and inquire.
They will usually put you on a waiting list and if something comes available they will contact you.
This is another of those things that you can't count on.
A better way to obtain seedlings in my estimation is the commercial forest nursery.
The per seedling price will be a bit more than the above mentioned sources, but I think it is well worth it.
You will get a plant that is suited for your area.
The correct elevation of the seed stock and the species that will grow where you intend to plant them.
Healthy seedlings that can withstand the shock of the tree planting.
It is false economy I think to shave a few cents off the price of the seedlings.
You go to the effort and time planting them and then have poor results.
You are working on a long range time span here in your forest planning.
What you plant today will not come to maturity until years down the road.
So if you plant a tree this year and it doesn't live, you have to replant next year.
You have just lost one year of time.
So my advise when you go out to obtain seedlings for the planting on your forestry garden is to try and obtain the best stock you can.

Stock that is suited for your area and of the species that you desire.

If you do this carefully and with a lot of thought you will reap the rewards of having an eye pleasing forest garden.
---
Here is an outlet that may work out to be a place where you can obtain some of your seedlings:

---
Another good place to go is to enter:  forestry seedlings into a search engine, and then choose your location and go to that site.

---
---
From obtain seedlings to reforesting
---
From obtain seedlings to forestry gardening tips
---
Click here to read our privacy policy:  Privacy Policy