Large chain saw, the 371 Husqvarna use for Cutting your Larger Trees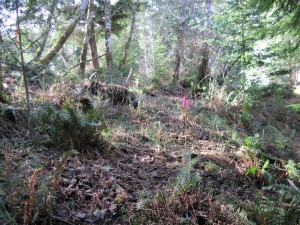 The large chain saw model 371 is what you need to cut up the larger trees on your forestry garden.
This large chain saw has the power to pull a longer Oregon chain on a longer bar.
With this chain saw you can go up to a 34inch bar with power to spare.
You could use your smaller chain saw to cut these larger trees but this would not be as safe or easy as the larger husqvarna chain saw.
When you are faced with this challenge of cutting these larger trees.
What you need to do is get a larger chain saw, with more power and a longer bar.
One that the professional loggers use to make their living using.
I have always felt that if you want a good testing ground for an item it should be given to loggers for the test.
If it withstands the abuse they can give it, then it's well constructed and tough.
This is one of the reasons why I settled on the orange saw, the Husqvarna 371.
This is an older saw at this time and has been replaced with the 562 or 372 either one of these will do what you need done.
The 371 was a saw that loggers used for many years, and it proved to be reliable and withstood the tests they put it through.
On my forestry garden I was faced with the task of needing to cut up some larger trees.
I found out that the medium saw I had was lacking in the bar length and horsepower.
I did some research and settled on the Husqvarna 371 as being the one that fit my needs.
When I purchased the chainsaw it had a 34inch bar and chain that would reach out without me having to be too close to the tree.
I found this to be more bar than I was comfortable with.
I am of a smaller stature, with shorter arms, so it just didn't fit good.
I then elected to purchase a shorter bar and chain.
I settled on a 28inch bar and an Oregon skip tooth chain.
The longer bars use what is known as a semi-chisel, skip tooth chain.
The chisel bit chain is the one used by professional cutters, but it is difficult to sharpen and more prone to kickback.
The better choice I believe for us that are developing our forestry garden, is the semi-chisel: easier to sharpen and not as prone to kickback.
The large chain saw 371, newer version 562, 272
The following are some of the specifications of this chain saw and I hope this will give you an idea of how well it will work for you:
Weight: w/o bar & chain

13lbs
Bar:

Up to 36inch with power to spare
Low vibration:

reduces fatigue
Chain catcher:

catches chain if broken or jumps sprocket, protects operator
The large chain saw has the power, speed and a chain that does remove a lot of material in a short period of time.
This makes for a combination that is capable of cutting the larger trees you need to remove from your forestry garden, safely and efficiently.
The husqvarna 371 has a higher rpm so it will remove more material faster as it is cutting through the log.
This not only makes your work go faster but when you are cutting the faster rpm will prevent the bar hanging up in the cut.
The large chain saw is a heavier chain saw so when you first start using this you need to build your body up to handle this added weight.
It is unsafe for you to run a chain saw that weighs so much that you can't handle it safely.
The 371 can run a bar up to and even over 36inch.
This chain saw uses what is known as an Oregon chain skip tooth.
The chain will have some of the teeth missing.
This is the way they can come up with a longer chain.
There is a drawback to this type of chain though.
It has a tendency to be more prone to kickback.
You need to be comfortable handling a chain saw before you tackle this type of chain.
I really do appreciate the low vibration of the husky chain saw.
If you have ever ran one of the older chain saws you will know what I am speaking of.
I can run this saw for a period of time and not feel any of the numbness of my limbs, as I did when running one of the chain saws without this feature.
On the large chain saw there is what as know as a chain catcher.
This is one of those items that we normally don't pay much attention to.
When the Oregon chain comes off the bar either from breaking or just coming loose, it is a good thing to have this catcher.
What it does is prevents the chain from coming back and striking you the operator.
So when you are faced with the need to get a larger chain saw I will urge you to take a good look at the husky chain saw the model 371 or the newer replacement model.

I believe that you will be pleased at how safe and easy you are able to cut the larger trees on your forestry garden.
---
---
When you use your husky chain saw to cut your trees the chain is going to get dull.
You need to keep it cutting as it did when new.
I urge you to go to this page to get the needed information of how you can accomplish this chore.
---
Now that you are cutting the larger trees you need some added equipment to accomplish this safely and easily.
If you go to this page you will be able to gain the information you need.
---
Return from large chain saw to chain saws selection
---
Return from large chain saw to forestry gardening tips
---
Click here to read our privacy policy:  Privacy Policy