Wood Planer Convert your Rough Lumber into a Useable Finished Board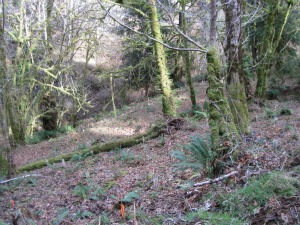 With a wood planer you can turn your rough lumber into a useable finished board that you can use to make projects.
When you made your lumber from the logs on your forestry garden they are rough.
You have dried them removing the moisture content and they now are below 10%.
You desire to use these boards for the making of projects that you will be moving into a warm environment, your home.
You now have the need to plane the boards so you can make some furniture for your use or for others to use.
A wood planer is what is needed at this time to accomplish this task.
There are a number of different sizes and types on the market today.
You need to decide just what you require.
There are certain questions that need answered before you go out and get a wood planer.
How much lumber needs to be planed
How much production you require
How much area you have to set up planer
One of the first questions to be answered is how much lumber you need to plane.
Are there only a few boards or are you going to go into this in the big way with a lot of boards that need surfaced?
This will make a big difference for the type of planer required.
Are you needing to make a lot of finished boards in a short period of time?
Or is this project not on a time frame.?
Are you doing this as a hobby or are you going to go into the business?
There are the hobby type planers and then the more commercial type.
Of course the price tag increases upwards.
The amount of area you have available is a factor to take into consideration also.
If you are limited then this will limit the physical size.
It is awkward and also unsafe to try and use a large planer in a very confined area.
Different types of Wood Planer
The bench type planer is the most common.
These are designed to be placed on most any smooth surface and easily moved from one location to another.
If you get a well made one with enough power it is possible to plane boards that you will be satisfied with.
The production of these machines is limited but if used the way they are designed they will do the job.
Most of the homeowner type wood planer are what is known as the surface one side.
This means that when you pass the board through only one side of the board is planed.
In order to get both sides planed you must pass the board thru again.
Surface multi sides type planer is more of the commercial type.
A board is planed on all four sides when passed thru the planer.

These machines require a lot more power to operate.

They also cost a lot more money.

If you want to make production as you plane your boards this would be the way to go.
Another route to go is with the multi function planer.
This machine is designed so it can do several different functions by the changing of attachments.
This is suited for those who are limited in space.
One machine is cheaper than more machines but there is the time involved in the switching back and forth.
Fortunately the machine is designed in such a way that the time involved is not great.
I use the woodmaster 18inch planer a multi function machine.
I use this machine to make the finished boards for the construction of furniture for my use or for others.
I like the rip saw feature that allows me to make accurate strips ripped from boards.
If you need to make several of these this is a fast way to accomplish this task.
The moulder makes a very accurate and smooth piece or pieces of trim moulding.
Once set up all I need to do is insert the strips I have cut with the rip saws and watch as a beautiful piece of mounding comes out of the planer.
When attachments are switched the machine is turned into a drum sander.
This has enough power so it can sand a lot of material in a short period of time.
This can speed up the finishing of a project.
It is an accurate surface when it comes out the other end of the machine.
This is something that is difficult if not impossible to accomplish when sanding by hand.
So whatever type of wood planer you decide that you need you will be satisfied if you use it as it is designed to be used.
Do not expect a bench type to perform as a commercial type will.
You will now have surfaced boards that you can use to make the beautiful and functional furniture that you can be proud to display.
When you operate your wood planer there will be a lot of shavings produced.
You can remove these by hand but I prefer to use an exhaust fan to do the work for me.
---
Now that you have decided that you need a wood planer you can go to this site to get the needed information on this piece of needed equipment:

---
From wood planer to lumber production
---
From wood planer to forestry gardening tips
---
Click here to read our privacy policy:  Privacy Policy