Wildlife Control of Nuisance varmints Tips Offered to help you Protect your Seedlings from Damage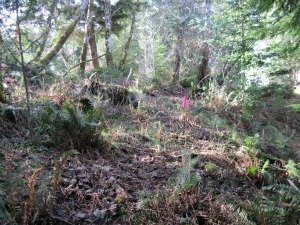 Wildlife control of nuisance varmints in your forestry garden should be a very important consideration for you to be thinking about.
I offer some helpful tips that can prevent damage from these varmints to your seedlings.
You went to all of the trouble and expense to reforest your country acreage with seedlings that are at this time just starting out or perhaps have started to grow into a more mature tree.
It is very disturbing to see all of this destroyed by some of the wildlife that is present in the forest garden.
I realize that these varmints were there before I turned it into a reforesting area.
Now is the time to use some sort of prevention or I will loose all that I am trying to accomplish.
Different types of varmints
The mountain beaver is a creature that does like to prune on the surrounding vegetation.
This is what they live on.
They can and do destroy a young tree in a short period of time.
So as you are into the wildlife control you should be aware of this varmint.
They only come out of their burrows at night so it is difficult to catch them in the act of eating on your trees.
Squirrels are prone to chew on the bark and limbs of the trees killing them.
They do come out in the daylight to do this so it is possible to catch them in the act.
You must be observant to see them.
Rats are another of the species of tree destroyers that you need to be aware of.
They normally do their damage at night also.
It is difficult to catch them in the act.
They can and do a lot of damage to your trees.
The porcupine is another of the night creatures and they can destroy a lot of your trees in a very short period of time.
A word of caution here is to not get too close to them.
The barbs that they throw can be very uncomfortable.
Methods of Wildlife Control
Poison is one method that can be used to rid yourself of these nuisance pests.
I have used this with some results as far as I could determine.
It is difficult to tell just how effective this works because the only way of telling is the amount of continuing damage there is present.
This normally takes a period of time.
Smoke is another method that can be used but it is difficult to use this effective.
Most of these critters live in burrows in the ground and they have more than one outlet.
For the smoke to be effective you must block all outlets.
Trapping is a more effective method in my estimation for the wildlife control.
If you can use this method will depend on what area you live in.
Some areas frown upon you using the traps, but a homeowner is normally exempt from the regulations.
It would be a good idea for you to check the laws.
This does take more time to implement and maintain.
I set the conibear trap at the entrance to the burrow without bait and come back and check it regularly to see if I have caught anything.
It does take time to catch one of these , so be patient and you will see results.
This method does work well for me.
So no matter which method you use for the wildlife control on your forestry garden you will need to implement some sort of nuisance control.

The varmints will do a lot of damage to your young trees and set back your goal of turning your country acreage into a productive forest
---
From wildlife control to reforesting
---
From wildlife control to forestry gardening tips
---
Click here to read our privacy policy:  Privacy Policy